Retaining Wall Construction for Delray Beach Residents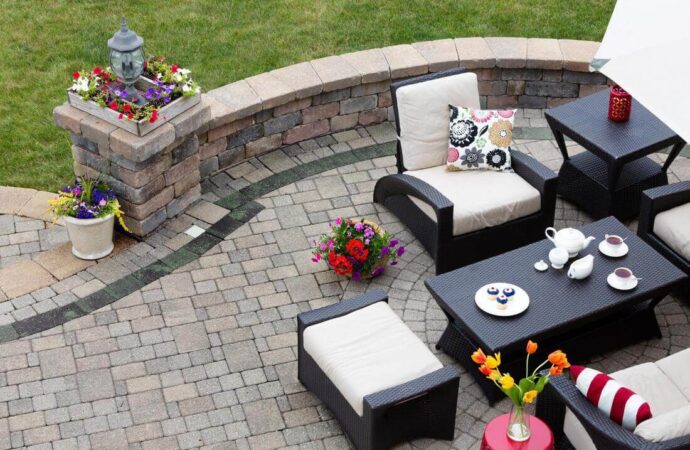 We are professionals who know how difficult it is for homeowners and residents of Delray Beach to find professionals near them who can offer all retaining wall solutions and, more importantly, great services as licensed and insured contractors. Retaining Wall Pros of Boca Raton team is here to provide the best assistance, construction, or repair services for your walls. Don't hesitate to contact us if you have questions about what retaining wall is the best for your property, land, road, or any area where you have soil erosion issues, water to divert or drain, or maybe a hardscape design to finally bring to life.
We won't charge an extra fee to mobilize to your location, unlike other companies. This is because we are near the city and will be more than happy to go to your place and assess it to provide a free quote for the project and all the recommendations necessary, along with the reasons why we think some options are better than others. 
We can help you build a retaining wall on your property to improve drainage and divert water and make sure that you can even create new usable spaces.
For post-installation or construction of the wall, we have repair and maintenance services available for all users that either had us as the main builders of their retaining walls or if it was built by someone else, we wouldn't hesitate to still provide assistance and have our contractors work in making it look and work just like the first day.
How Our Retaining Wall Repair Service Works in Delray Beach
We understand that clients may not know the exact cause of their retaining wall problems or can only provide a summary and simple description of what happened, caused the damage, or why they think repair is needed. Therefore, we schedule a visit to have our team assess the damage and make recommendations.
This is all you need to do:
If you need retaining wall repairs—or think you do—please contact our team.

Please give us as much information as you can and send us photos by email or phone—in some cases; we will provide the option to do it via phone—depending on how we were contacted.

We are here to answer your questions and offer guidance, so ask all your questions right away.

We will arrange a visit to assess the area and decide what repairs are necessary, and this visit is totally free of charge until you decide to have our team perform the repair.
We will provide you with an estimate before we begin any service. This will give you an idea of the cost and what needs to be done, along with the answer to "why?" We will then wait for your approval.
The same procedure applies to construction and maintenance services, so expect similar steps when requesting more than just repairs.
For more information, feel free to contact us all year round, and we will be happy to be there for you in the city.
We also offer other services like concrete rubble retaining walls, masonry retaining walls, and a wide variety of types of retaining walls for any need and the specific problem that requires holding the soil or just creating a new area.
Below is our list of additional services: